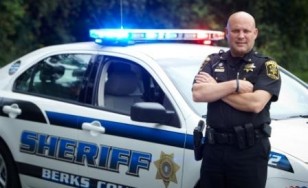 Tuesday, Sept 23rd at 7pm
KNOW THE LAW
When Carrying Concealed and other Gun Laws and Safety, 'Right To Carry'
Presented by Eric J. Weaknecht, Berks Co. Sheriff
Tuesday Sept. 23rd at 7 pm
Here at the club – FREE.
Limited seating so REGISTER AT THE CLUB (bar) as soon as you can on the signup sheet. A powerpoint presentation with question period following, approximately 1 to 1 ½ hour program. Any questions call Mike at 610-682-4174 (10 am – 7 pm). Regular Clubhouse hours are Saturdays 7am – 1pm and Sundays 7am – 2pm, as well as during meetings (Aug. 19th, 7pm & Sept. 16th, 7pm).
Read More